Modern Switches and Sockets Made from Durable Plastic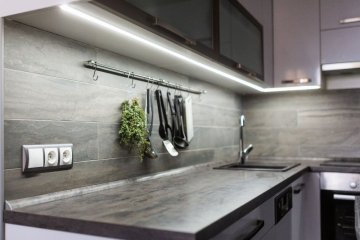 These days the assortment of home electrical installation offers a wide range of material options; nevertheless, switches and sockets with standard plastic frames remain in the forefront of interest. Plastic has undergone significant evolution during its development and provides modern switches with not only durability but also an elegant appearance. Proof of this can be seen in the switches and outlets from the ELEGANT series.
The switches and sockets of the ELEGANT collection create a harmonious whole with any interior style through their unobtrusive design and gentle rounding on the sides of the square frame. Their frames and control covers are made from high-quality plastics. Today, highly resistant polycarbonates are used for the production of home electrical installations, ensuring overall durability for switches and outlets due to their composition, as well as color stability thanks to UV stabilizers. It is precisely the strength of the manufacturing materials and the structural solutions for connecting the frames that allow the ELEGANT collection to create up to seven-fold horizontal or three-fold vertical combinations, and even combinations up to a 2x5 module position.
Almost Limitless Color Variations
Modern switches from the ELEGANT series are available in a wide range of colors and their combinations. Currently, neutral earthy shades play a leading role in interior design, to which the ELEGANT collection has adapted by offering tones such as steel gray, smoky gray, olive gray, walnut brown, cappuccino, or sandy beige. However, for those who prefer bold hues and striking contrasts, ELEGANT switches and outlets are also available in colors like sunflower yellow, ruby red, moss green, peach orange, and many others. You can even opt for modern metallic shades like titanium, aluminum, graphite, or gold. The ELEGANT frame construction even allows for combining two different colors on the vertical and horizontal segments, creating custom-colored switches that match your interior. If you ever tire of the chosen combination, simply remove the frame and cover, and replace them with new ones.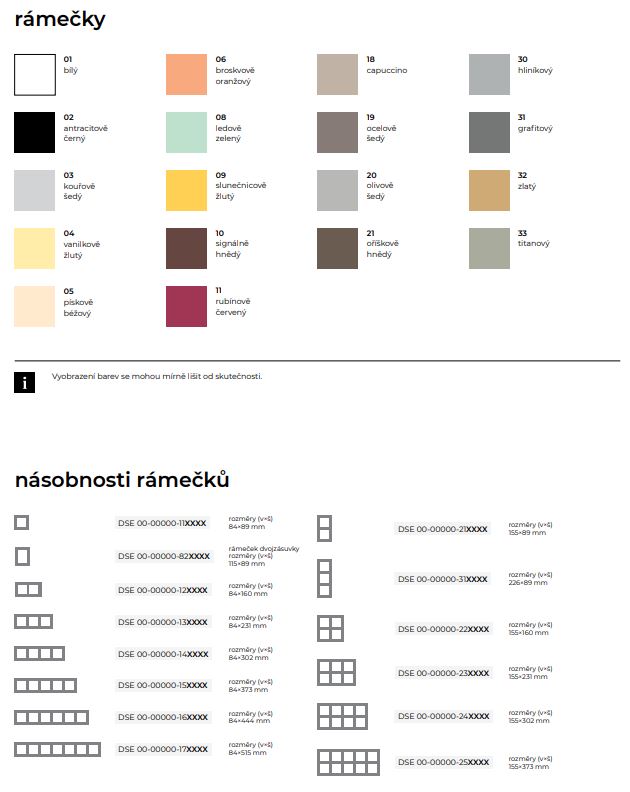 ELEGANT AQUA with IP 44
The collection of home switches and outlets, ELEGANT, also offers mechanisms with IP 44 protection, labeled as ELEGANT AQUA. These mechanisms are suitable for use especially in dusty and humid areas, such as garages or bathrooms, but they can also be safely used outdoors on terraces and balconies. The IP 44 protection shields the switch and outlet mechanisms from dripping and even splashing water. The body of the internal mechanism and its surrounding components are tightly encased in a rubber seal, completely preventing water penetration. Moreover, ELEGANT AQUA outlets are equipped with a front transparent cover on a spring, which can be easily flipped up and then returns to its original position on its own.
Modern Switches for Comfortable Living
The ELEGANT product range offers comprehensive solutions for interior design - it includes short-press switches for intelligent electrical installations, thermostats, vacuum cleaner sockets, dimmers, motion sensors, telephone and computer sockets. Coordinating the entire electrical installation in your household has never been easier from an aesthetic perspective.
Order the offered products from the ELEGANT collection here or use our configurator, where you can customize the switch and socket yourself and then submit an inquiry.