Multiple Frames and Double Socket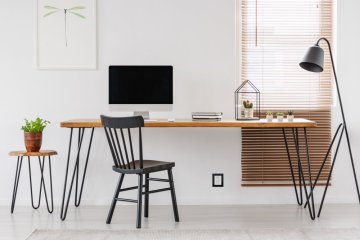 Multiple switches and outlets on one wall, yet each device separate? That's a thing of the past! Offering a practical and elegant way to simplify household operations and bring order to switches is the concept of multiple frames. What possibilities do they bring? And how does a double socket differ?
Multiple frames allow you to combine multiple mechanisms of your home electrical installation, primarily for the sake of practicality and space-saving. However, they also offer an elegant design and an organized appearance to your interior. The frames for home switches and outlets can be combined both horizontally and vertically. Depending on your needs and spatial layout, they can easily adapt to narrow walls and also deal more effectively with the challenge of proximity to various fixtures. They are particularly useful in rooms where multiple appliances are in operation simultaneously - a typical example being a kitchen countertop or bathroom area.
Although multiple frames were previously exclusively associated with square and rectangular switches and outlets, today it is possible to combine round frames of home electrical mechanisms within a larger frame. This configuration finds its application especially in retro and vintage-styled interiors.
Material, Layout, and Technical Possibilities
In addition to practical utility, you'll also appreciate multiple frames from a design perspective. Standard frames for home electrical mechanisms now commonly offer a wide range of material and color options, including choices like glass, wood, metal, ceramics, and even concrete. The same array of choices is available for multiple frames, allowing you to visually unify your entire home electrical installation within your interior space.
Depending on the chosen collection of home electrical installations, specific material, and arrangement orientation (horizontal vs. vertical), you can opt for double, triple, quadruple, quintuple, sextuple, and even septuple frame configurations. For instance, our RETRO series with a rounded frame allows the combination of switches and outlets in a horizontal line, accommodating a maximum of four devices in a single row. However, the specific count depends on the chosen material – while the glass RETRO frame offers a maximum of a double configuration and the ceramic offers a triple configuration, wooden and concrete RETRO frames are available in the mentioned quadruple arrangement. Our ELEGANT collection with plastic frames even provides a flat combination of up to a 2x5 position module.
In addition to switches and outlets, the frames from all of our collections can also accommodate other household electrical devices such as communication USB, HDMI, TV and PC outlets, LED dimmers, and even thermostats.
From a Single Outlet, You Suddenly Have a Double Outlet
In cases where there is only one outlet in a specific location on the wall, but it is insufficient for the smooth operation of the household, it's possible to turn it into two without significant modifications. How? A double outlet can help! With a double outlet, you can use the existing installation box from the single outlet – there's no need to deepen the opening in the wall for another installation box or cut through electrical wiring. For the convenience of connecting two "L"-shaped plugs, our double outlets have both pairs of slots diagonally oriented. In the DECENTE design series, we offer double outlets made from various premium materials.