RETRO complete sets of switches - Device type - toggle switch
RETRO line offers rotary and toggle switches in 4 noble natural materials: glass, ceramic, solid wood and concrete. Therefore is it possible to set up many combinations according to your vision. We have assembled the most requested products into complete sets (mechanism + cover + frame).
If you're looking for multiple frames, check out the Frames category where we offer a range of options.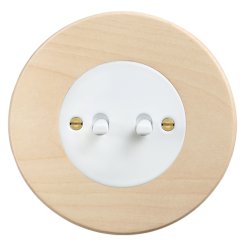 Within 2 weeks
48,80 €
excl. VAT
59,05 €
incl. VAT